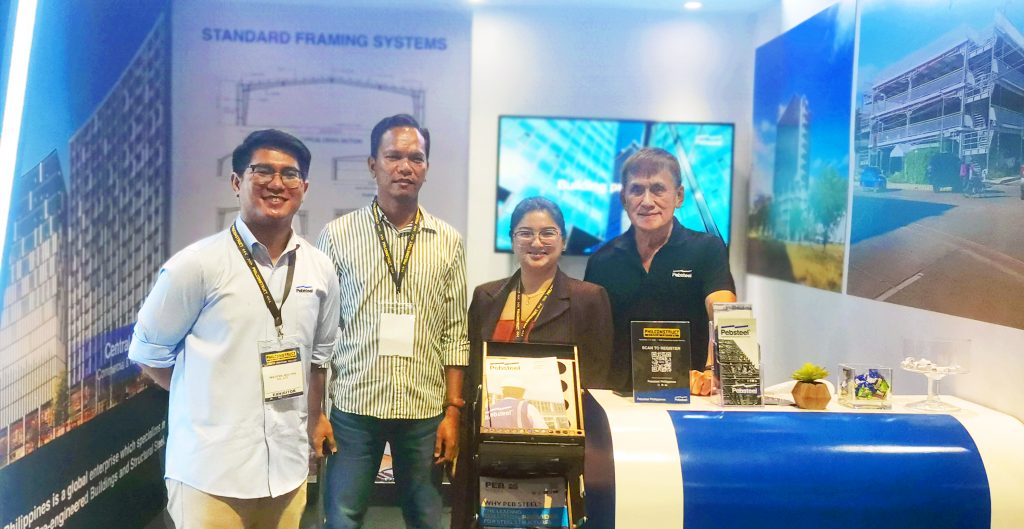 PHILCONSTRUCT Exhibition is one of the Southeast Asia's longest running and biggest event in the Philippines. This is a great opportunity to meet our future business partners in building new innovation
Pre-Engineered steel buildings is a metal enclosure building that includes a structural frame and standard roof and wall support which is factory made and is erected at the site. Pre-Engineered Building is a new manufacturing concept replacing traditional manufacturing. PEBs is seen as a breakthrough in the construction industry, resulting in less construction time, cost-effectiveness, high quality, low maintenance, consistent span. Pre-engineered buildings meet one of industry's most critical criteria that is wide, column-free areas.
We specializes in the Design and Supply of Pre-Engineered Steel Buildings (PEBs), steel structures for factories, warehouses, showrooms, commercial/ trade centers, supermarkets, sport stadiums, exhibition halls, aircraft hangars, etc.
Visit our Facebook page to know more: