Galvanized anchor bolts
– JIS G3101 – S400 (or equivalent); Fu = 40 kN / cm2
– 3 nuts and 1 plastic cap for each anchor bolt.
Product Features
Galvanized anchor bolts
Galvanized primary and secondary connection bolts
Galvanized sheeting fasteners: screws & hillside washers.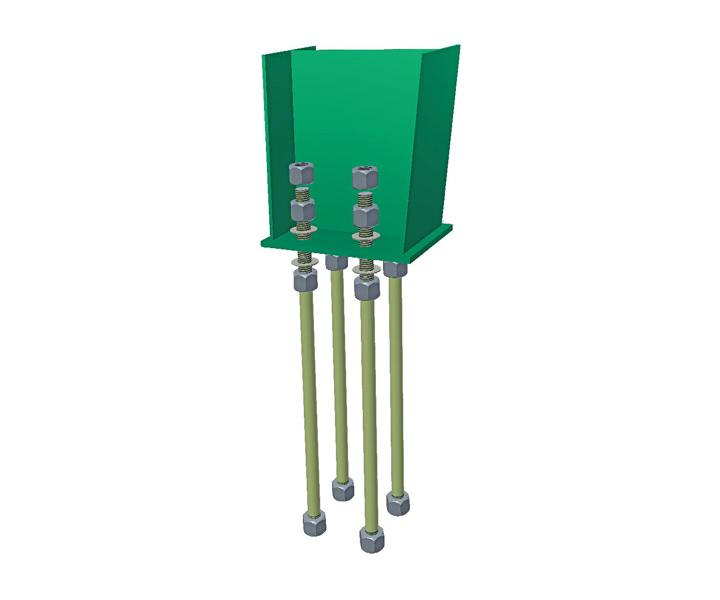 Galvanized high strength bolts: ASTM A-325 type 1 (or equivalent).
Galvanized machine bolts: DIN 933 – Grade 4.6 (or equivalent).
More information about this product?